Indian Head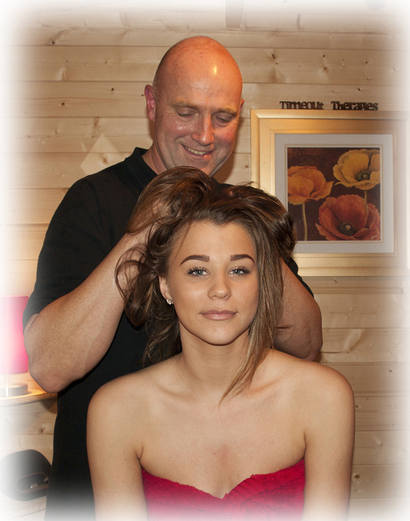 This massage is taken in a seated position. It works the neck, the top of the shoulders, the scalp, and the face.
The massage lasts about 25mins, but can also be combined with a back massage, making a 45minute experience.
Ideal for those who are in need of some relief from stress and tension, or just to relax.
Its also ideal for those who are new to massage and may be a little apprehensive about going straight for a full body massage.
Indian Head Massage can be taken with either Bri or Val and costs £20